Versiegeler
B2B commercial pricing
Kommerzielle Preise verfügbar!

Registrierte Unternehmen können über unsere B2B-Seite bestellen

www.FormX.biz







WARUM VERSIEGEL VERWENDEN?

Eine Versiegelung hilft, die Oberfläche vor Schmutz und (täglichem) Gebrauch zu schützen. Es macht Ihren Jesmonite Gussteile nicht wasserdicht, aber wasserfester.

Eine Versiegelung erleichtert die Reinigung Ihrer fertigen Gussteile!

Hier ist unsere Auswahl an Versiegelungen für Ihre Jesmonite-Kreation

- Flexiguard Sealer für das AC 730 ist basiert auf Nanotechnologie und ist ein schmutzabweisender, unsichtbarer Sealer, der bei äußerer Anwendung eine klare, UV-stabile und extrem haltbare Oberfläche für Zement basierten Jesmonite-Verbundwerkstoffe schafft. Der Flexiguard Sealer ist nicht kompatibel mit AC100.

- Penetration Sealer für das AC 730. Dies wird speziell verwendet, wenn der Versiegelungseffekt unsichtbar sein muss (d. h. keine Beschichtung), aber wenn eine gute Wasserbeständigkeit und Fleckenbeständigkeit erforderlich sind. Der Penetration Sealer ist nicht kompatibel mit AC100.

- Hebau Sealer mit 2 Finish-Optionen Matt und Satin
Penetrating sealer Safety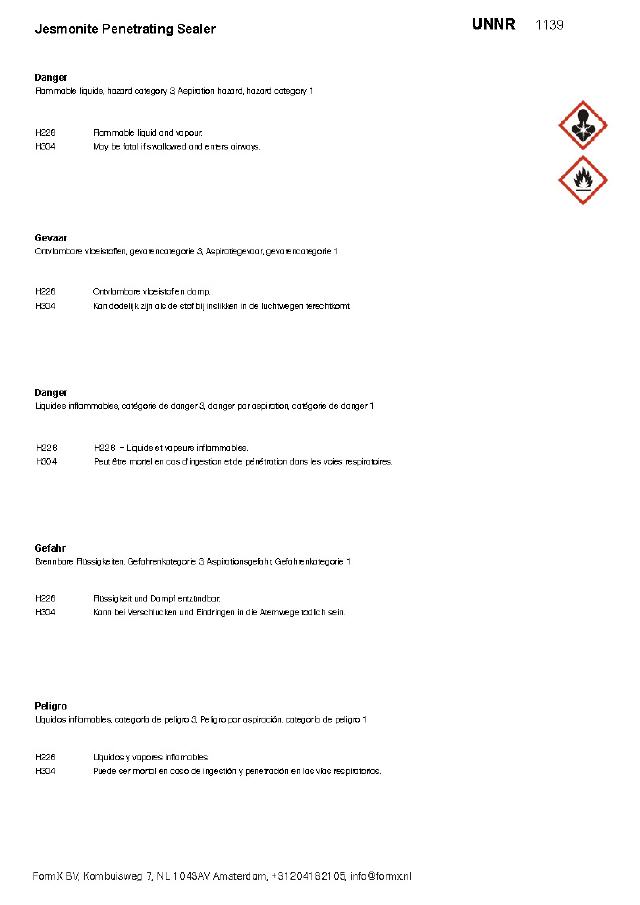 - Lesen Sie das Sicherheitsinformationsetikett. Klicken Sie auf das Bild.

- Read the safety information label. Click on the image

- Lisez les informations de sécurité cliquez sur l'image

- Lea la etiqueta de información de seguridad. Haga clic en la imagen

- Lees het veiligheidsinformatie label. Klik op de afbeelding.